Orthopedic Insoles - Paris
Orthopedic insoles are removable orthotics, they are made to measure by your podiatrist, their purpose is to correct an imbalance. A medical prescription is mandatory if you want them to be covered by your social security and mutual insurance.
In which cases to wear Orthopedic Insoles?
Gait disorder

Postural disorder

Mechanical pain

Foot deformities

Change in approach

Flat feet, hollow feet

Valgus feet

Knee pain

Hip pain

limb length discrepancy

etc...
Actions of orthopedic insoles
Relieve foot ailments

Fix your static issues

Relieve your painful supports

compensate for an imbalance

Improve walking/running
Scanned plantar impressions
Dynamic, the scanning of the laser is projected on the feet which are placed on the glass plate supporting up to 150 Kg of pressure.
This gives a perfect 3D representation of the foot from all these angles.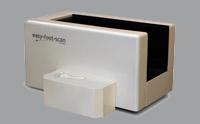 3D imaging of your feet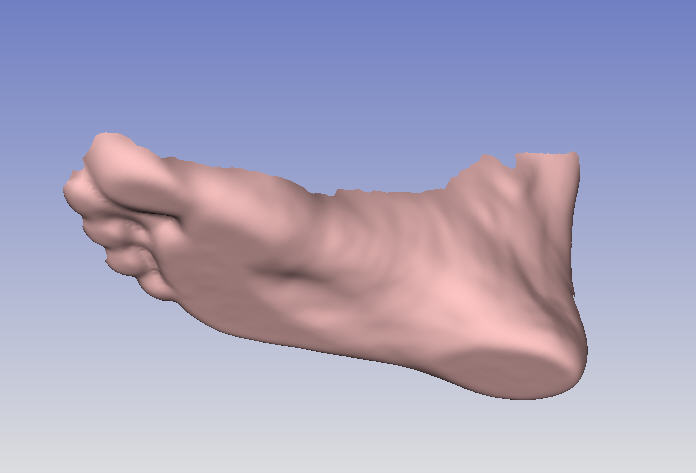 We use the digital measurements of the feet for the modeling of the soles, this makes it possible to marry the plantar morphology perfectly and to best meet the needs of the patient.
All types of adjustments are possible, reliefs, heights, lengths, widths, supinations, pronations, heel heights, limit of the front part, measurement and adjustment of the perimeters of the metatarsals, the instep and the heel, etc...
Computer modeling of soles
We have a personal library of functional soles, templates, pre-defined elements.
We just have to adjust them to the morphology of the patient's feet.
The digital data of our patients; impressions, anamnesis, insoles and/or form orthoses are kept and can be adapted or modified at any time.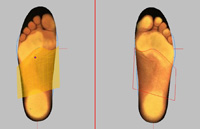 Elements can be placed on top of each other or stacked.
The electronic podometry pressure plate gives us a better understanding of the patient's pressure points and point of gravity when standing, walking or running.
Representation of measurements in N/cm2

Manufacture of robotic 3D orthopedic insoles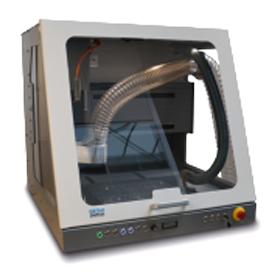 The milling machine has a very practical vacuum suction system to keep the block in place.
It is equipped with a servo motor and control software, as well as a connection for attaching the external waste extraction.
There is a way to mill in many EVA Materials, Polyethylene Foams, Plastazote, Polypropylene, etc...
The manufacturing precision is of the order of 0.01 mm, and the manufacturing speed is 20 min for a pair of soles.
We offer a wide range of soles and materials, for everyday and sporting use.
But also post-surgical filling of amputation, major trophic disorders, etc...
Our soles are guaranteed for 6 months with manufacture and delivery within 72 hours maximum.